Former Vice President Mike Pence did not announce his candidacy for 2024, despite a document filed on the Federal Election Commission (FEC) website that raised attention Monday.
British outlet Sky News first reported that Pence had filed a statement of candidacy with the FEC on Monday, according to Reuters. However, Devin O'Malley, a spokesperson for Pence, tweeted later that evening that the former vice president "did not file to run for President today."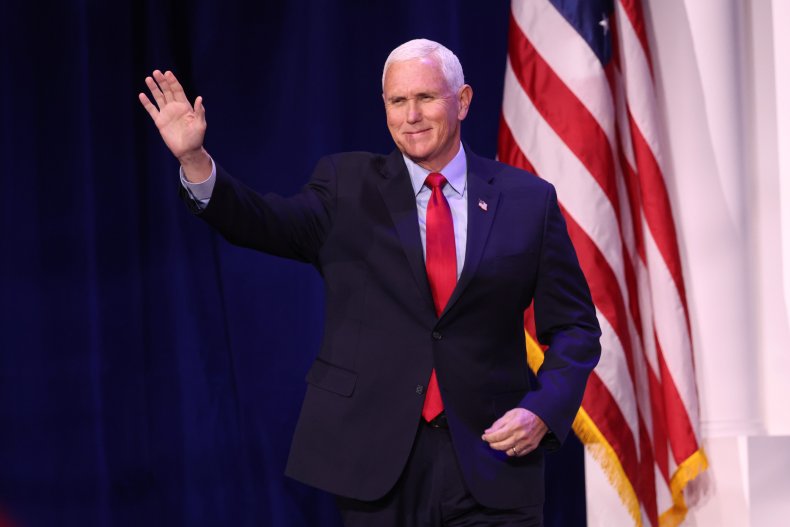 The document on the FEC's website is filed for a Mr. Mike Richard Pence, and is filed under an Anderson, Indiana, address, Pence's home state. However, the former vice president's full legal name is Michael Richard Pence, and according to the Indianapolis Star, his family last bought a home in Carmel, Indiana.
It is unclear at the time who is behind the FEC filing. A user on Twitter asked O'Malley if he believed someone had pranked Pence's team with the FEC filing, to which the spokesman responded, "I think someone pranked you."
This is a developing story. It will be updated as information becomes available.