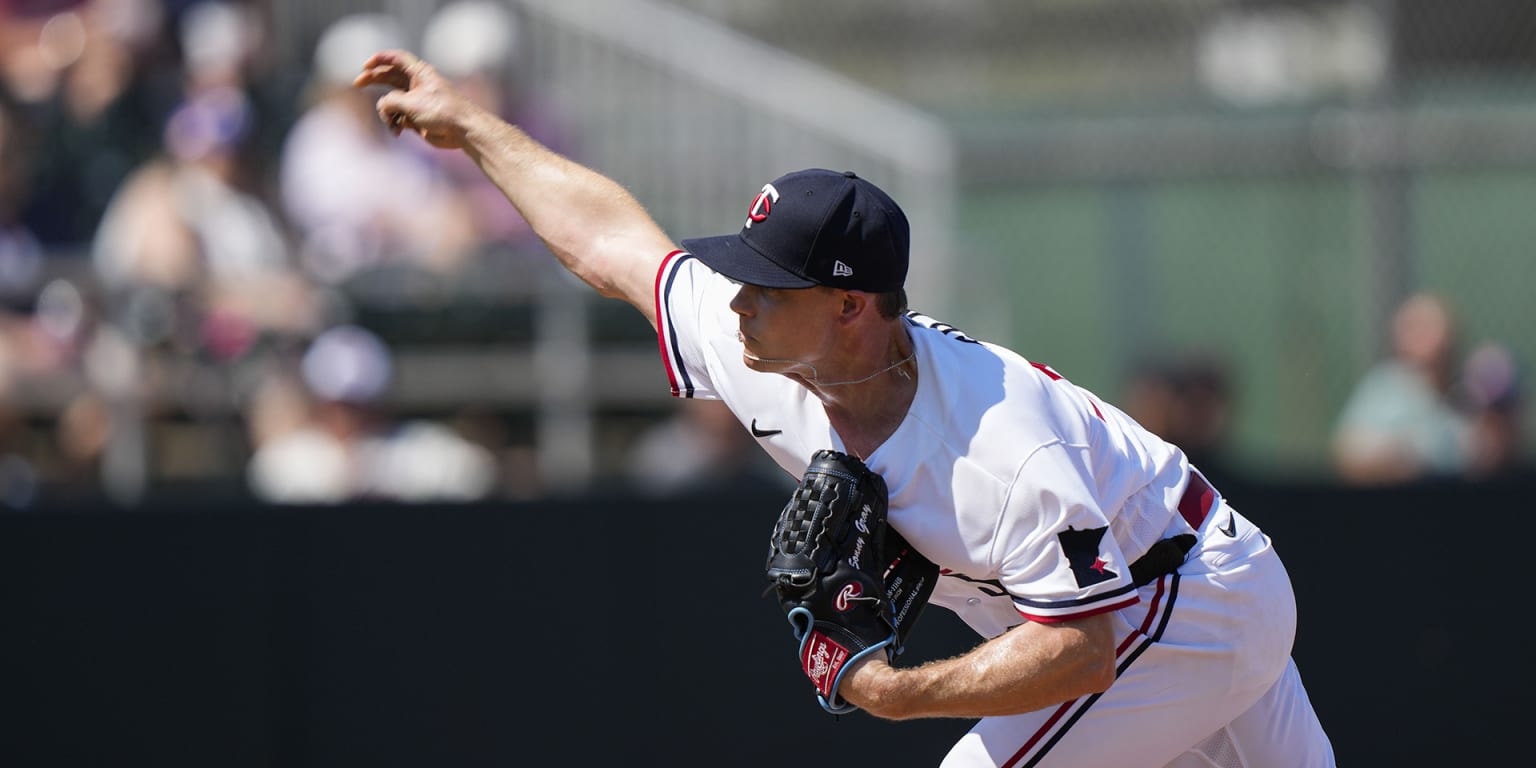 This story was excerpted from Do-Hyoung Park's Twins Beat newsletter. To read the full newsletter, click here. And subscribe to get it regularly in your inbox.
Sonny Gray got to feel out the new pitch timer in a game for the first time when he made his spring debut last Friday — and he got to enjoy one of the other new wrinkles presented to pitchers this spring, too: Gray called his own pitches.
That's an option being given to pitchers this spring, and Gray wore one of the signaling devices on his hip, communicating to catcher Christian Vázquez what he wanted to throw — instead of the other way around, as is the norm.
The verdict? He still needs to think about it — but he doesn't want to dismiss it after one outing.
"I like the dialogue, I like catcher interaction, I like me being able to look at you and you being able to look at me and us kind of flowing together like that," Gray said. "I just want to keep messing with it, playing with it, and at the end of the day, if I choose to not do it, we'll at least know that we tried and we'll know moving forward."
Other pitchers have been more reluctant to try it out, especially in tandem with the new pitch timer, considering it's another thing they'll have to actively think about, in addition to their pitch execution.
It's also come up that catchers are already the experts in pitch-calling and game-planning — and manager Rocco Baldelli noted that if one of his pitchers wants to call his own game, that pitcher will also need to prepare and study in the same way that a catcher would.
That's probably why Gray, the veteran of 10 Major League seasons, was the first to try among Twins pitchers — and Baldelli, too, is quite eager to see what comes of the experiment.
"I try to assume very little these days," Baldelli said. "I'm glad we're working through it in this part of camp. I'm sure there will be some feedback all the way around, starting with Sonny. But I'm glad he's doing it. It's something that, again, he wanted to take part in firsthand."