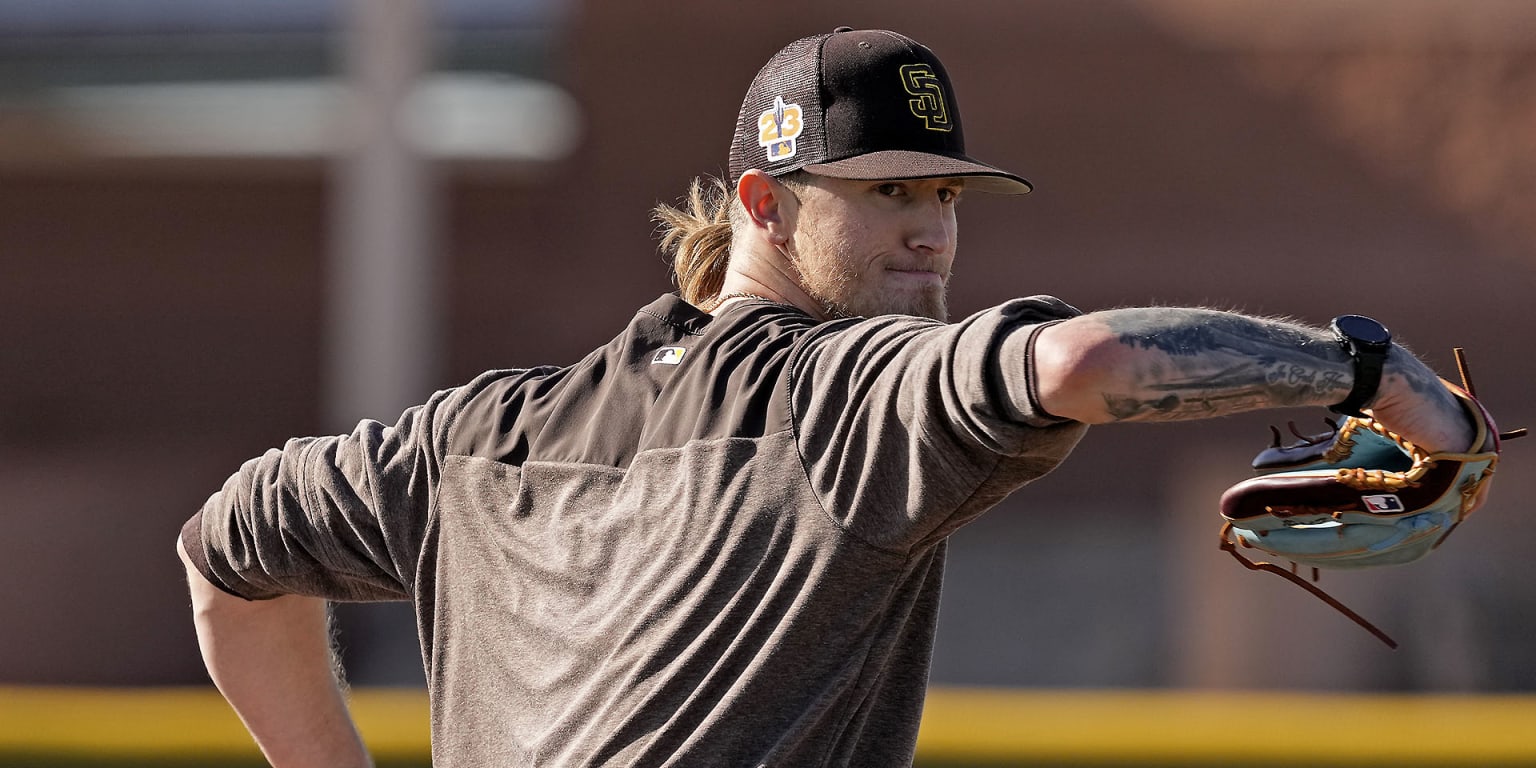 PEORIA, Ariz. — Baseball just has a way of coming full circle.
Josh Hader's 2021 season came to a crushing end in Atlanta, when Freddie Freeman's go-ahead eighth-inning home run in Game 4 sent the Braves to the National League Championship Series — and sent the Brewers home.
A year later, in the same playoff round, Hader and Freeman squared off again. They were on different teams, playing on a different coast. And yet, the season hung in the balance of the same matchup.
This time, Hader needed three pitches, punctuating a strikeout with a wipeout slider that clinched the Padres' NLDS upset of the Dodgers. For Hader though, it wasn't about redemption. It was just a reminder: Baseball delivers high highs and low lows. That's kind of the point.
"I give up that homer in Atlanta for them to advance, then switching it around to be able to feel that moment for my team and for myself — that's just why we play this game," Hader said. "There's never a set end. Each story is different."
Hader's 2023 story will undoubtedly be a fascinating one. Entering his final season under contract, he's the closer on a team with World Series ambitions and a high-powered offense. In theory, he should get plenty of save opportunities this year.
"Maybe," said Hader, who raved about the offseason signings of Xander Bogaerts, Nelson Cruz and Matt Carpenter. "We'll see. This offense might score too many runs."
Hader says it deadpan, then breaks into a grin — the latest sign that he feels awfully comfortable as a Padre.
That wasn't exactly the case upon his Trade Deadline arrival last season. Hader struggled mightily in his final month as a Brewer. Then he struggled even more in his first month as a Padre. He would finish the year with a 5.22 ERA — the worst mark in his six seasons.
The Padres temporarily removed Hader from the closer role while he worked through some mechanical fixes. But they also made it clear that they had acquired Hader to be their lockdown ninth-inning weapon. The team thrust him back into that role relatively quickly, in a crucial game in San Francisco on the final day of August.
"He was going through a rough stretch when he came over," manager Bob Melvin said. "Now you get into a new place, and there's a lot more to have to deal with. It kind of continued for a little while. Then once he got that save in San Francisco, he was off doing what he's done his entire career.
"I think he's a lot more comfortable this spring, being with our team, and going through what we went through last year."
From that save onward, Hader was his usual untouchable self — the guy who's made four All-Star appearances and racked up 132 saves in six seasons with a 2.71 ERA.
Then, somehow, in the postseason, Hader got even better. Suddenly, his fastball averaged 98.8 mph and touched 100. He finished by striking out the last eight hitters he faced, setting a postseason record. The mechanical fixes Hader made upon his arrival in San Diego had fully taken shape.
Don't expect to see Hader hitting triple digits throughout the summer. There's a process to a long season, he said, and part of that is conserving fuel for September and October. But the mechanical changes Hader made alongside pitching coach Ruben Niebla, namely refining his release point, were very real.
By September, Hader had rekindled the dominant version of himself — or, perhaps, a new version of himself. He spent the offseason working to make those gains pay off.
"It's about being able to identify what was going well, what you were doing to be at your best," Hader said. "You can't practice at max effort in the offseason. But you can definitely identify what you felt in that moment."
In the offseason, Hader is set to become a free agent for the first time. He's spoken previously about how much he enjoys pitching in San Diego, but he maintains that his focus remains exclusively on 2023.
As he noted, each story is different — and he prefers to take them one at a time. But Hader is clearly comfortable in San Diego in 2023, certainly more than he was last August.
"You just have more of an understanding of how the team works," Hader said. "You know the guys. You're able to build more friendships instead of not knowing anybody. … Once you get a couple weeks underneath, then it's pretty easy to build those relationships."