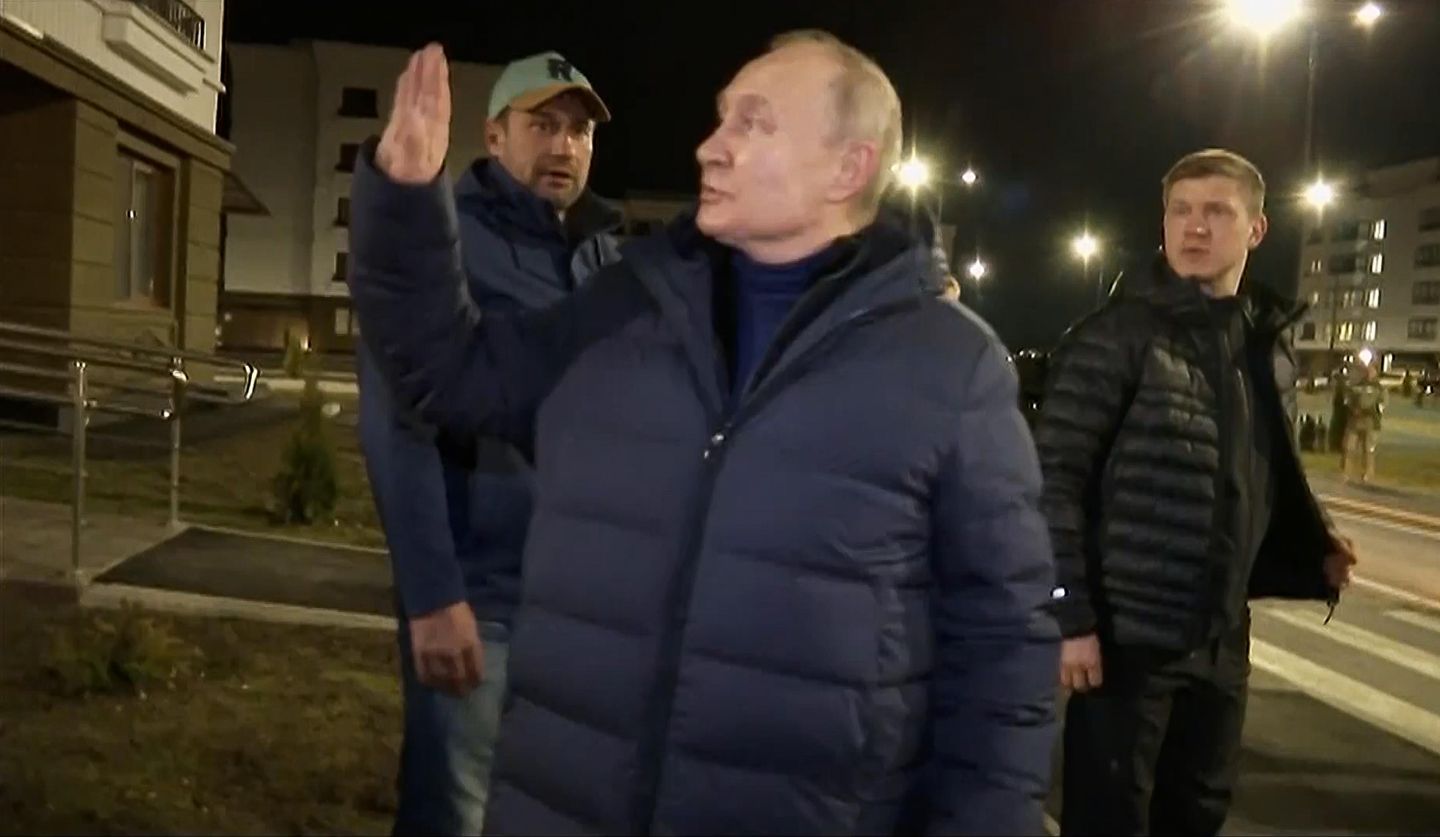 In a show of defiance just a day after an international court called for his arrest for war crimes, Russian President Vladimir Putin late Saturday evening made his first visit to a Ukrainian city captured in Russia's nearly 13-month-old invasion of its neighbor.
Russian news reports said that Mr. Putin followed up a stop in Crimea, the peninsula he forcibly annexed from Ukraine in 2014, with a surprise visit to Mariupol, an industrial center on the country's Black Sea coastline that was the site of one of the most memorable battles of the war.
Russian forces finally took control of the city after a long siege in May 2022 as outnumbered Ukrainian defenders held out in the city's massive Azovstal steel works complex for more than three months.
The defense provided a massive morale boost for Ukrainian forces, and commanders in Kyiv said the time and resources Russia had to devote to capturing the city gave them breathing space to organize a defense of other regions.
Mariupol was also the site of some of the most horrific Russian strikes on civilian targets during the war, when a theater packed with children and a maternity ward were hit by Russian missiles, leading to hundreds of deaths last spring.
Russian news accounts said Mr. Putin drove his own car through the occupied city late Saturday evening, meeting with residents and visiting an art school and youth center, The Associated Press reported.
In carefully staged footage running on Russian television, Deputy Prime Minister Marat Khusnullin is seen briefing Mr. Putin and claiming that city services and port operations are returning to normal under Russian control.
"People have started actively returning, with growth of the population registered," Mr. Khusnullin said at one point, according to the official Tass news service.
Mr. Putin traveled Sunday to Russia's military command center in Rostov-on-Don for a briefing with Gen. Valery Gerasimov, the latest commander of what the Kremlin calls the Ukraine "special military operation," and his aides.
Ukrainian President Volodymyr Zelenskyy has made a number of trips to the front lines, and Ukrainians have repeatedly taunted the Russian leader for not making a trip himself.
The visit is part of a momentous week for the 70-year-old Russian leader, anxious to retain popular support for an invasion that so far has achieved almost none of its major objectives.
On Friday, the International Criminal Court issued an arrest warrant for Mr. Putin on war crimes charges, saying he oversaw the forcible abduction of thousands of children from Ukraine.
And Mr. Putin is scheduled to return to the Kremlin Monday for a high-stakes, three-day summit with Chinese President Xi Jinping, the first trip by the Chinese leader to Russia since the Ukraine war began in February 2022.
• This article is based in part on wire service reports.