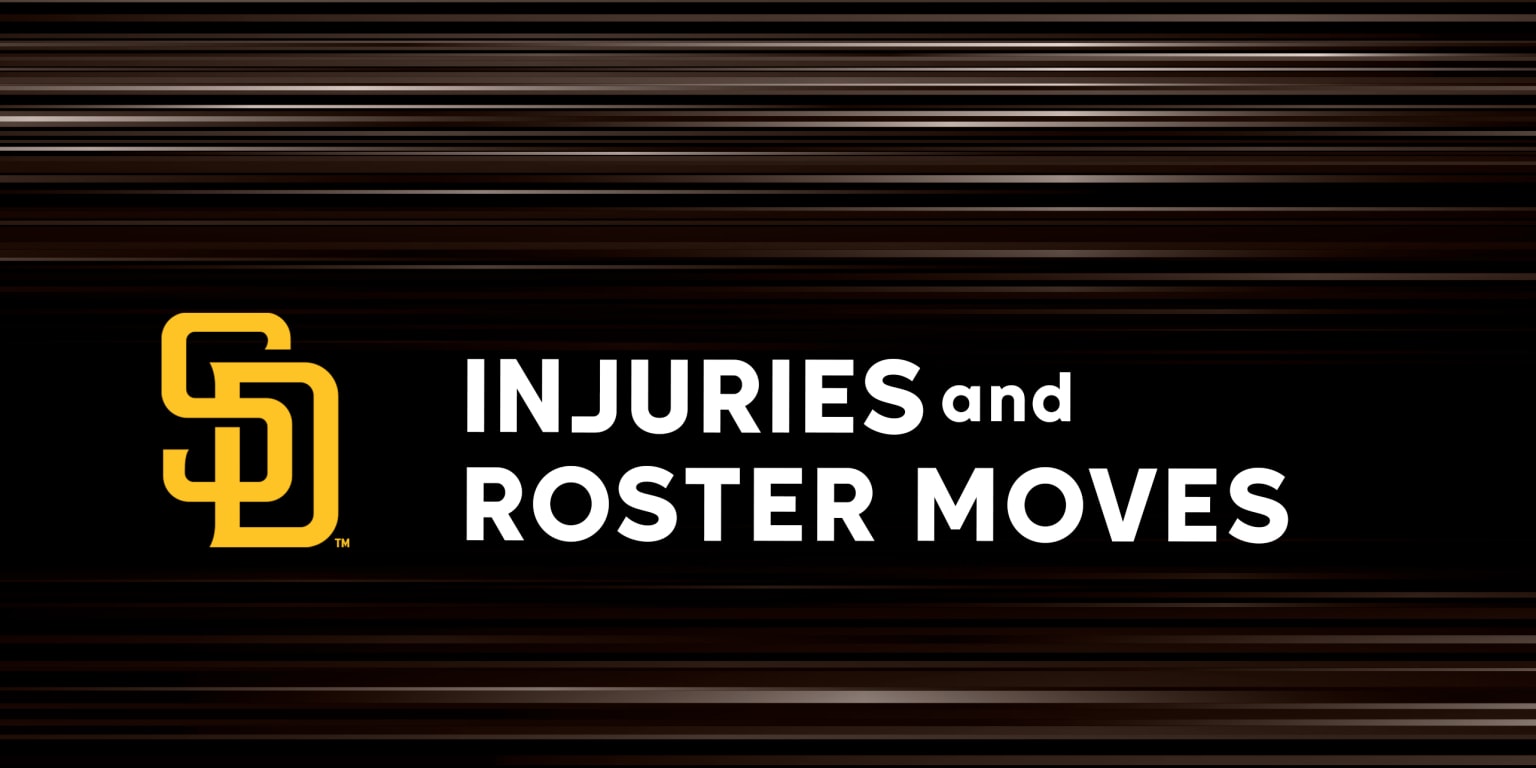 Keep track of the Padres' transactions and injury updates throughout Spring Training.
LATEST NEWS
March 7: OF Juan Soto (calf tightness) progressing
Soto received live at-bats in a back-field game at the Peoria Sports Complex on Tuesday, as he continues to build toward a potential return for the World Baseball Classic. Soto has dealt with a tight left calf for much of the spring, but he says it has improved significantly.
"It's way better," Soto said. "I feel ready to start going and get a little bit more aggressive with my training."
Soto is hoping to join Team Dominican Republic in Miami on Friday, which could line him up to start the opening game against Venezuela on Saturday. But there's also a possibility Soto might be limited at the start of the tournament, perhaps serving as the designated hitter or in a bench capacity for a couple of games. More >
INJURY UPDATES
OF Juan Soto (left calf tightness)
Expected return: During the World Baseball Classic
Soto's arrival at the World Baseball Classic was delayed as he remained in Padres camp while he works through a calf ailment. He's taking live at-bats and going through running drills but has not appeared in a game since March 2. (Last updated: March 7)
IF Matthew Batten (left calf strain)
Expected return: Mid-March
Batten began his running progression on March 4, and he took live at-bats beginning March 7. A long shot for the Opening Day roster, Batten could be running out of time to make his case, though manager Bob Melvin noted that the infielder is "fairly close" to returning to action. (Last updated: March 7)
OF Adam Engel (right calf strain)
Expected return: Mid-March
Engel, the team's presumed fourth outfielder, has been hampered by a mild calf strain. He has been throwing and facing live batting practice but his running has been limited. On March 4, manager Bob Melvin noted that Engel was perhaps a week or so away from his first game action of the spring, likely giving him enough time to ramp up for the Opening Day roster. (Last updated: March 4)
OF Fernando Tatis Jr. (left wrist fracture, left shoulder surgery)
Expected return: April 20
Tatis underwent surgery to repair his left shoulder in August and surgery to strengthen his left wrist in October. He made his Cactus League debut at DH on Feb. 28, and noted, "Everything felt great." Tatis is eligible to return on April 20 after serving an 80-game suspension for a positive PED test. Tatis got his first defensive action March 2 with five innings in right field. (Last updated: March 2)
RHP Joe Musgrove (fractured left big toe)
Expected return: April
Musgrove fractured the toe when he dropped a kettlebell on it in the team's weight room on Feb. 27. Manager Bob Melvin noted that it would be "a minimum of a couple weeks before he starts throwing again." That would seemingly put Musgrove's status for the Opening Day roster in serious doubt, as he still must build up toward a full starter's workload. (Last updated: Feb. 28)
LHP Drew Pomeranz (flexor tendon surgery) 
Expected return: Potentially Opening Day
Manager Bob Melvin noted that Pomeranz would be eased along this spring, but the team remains hopeful that he could begin the season with the big league club. Pomeranz posted a 1.62 ERA in the first two seasons of his deal but had only pitched 44 1/3 innings before he sustained an elbow injury in August 2021, forcing him to miss the entire '22 season. (Last updated: Feb. 21)
INF Eguy Rosario (left ankle fracture) 
Expected return: Midseason 
Rosario, the Padres' No. 5 prospect, per MLB Pipeline, sustained the injury during winter ball workouts and will miss the early months of the season. The 23-year-old was placed the 60-day injured list on Feb. 16. (Last updated: Feb. 16)