Almost every woman, at least once in her life, has owned or tried on a wrap dress, and we have Diane von Furstenberg to thank for this flat...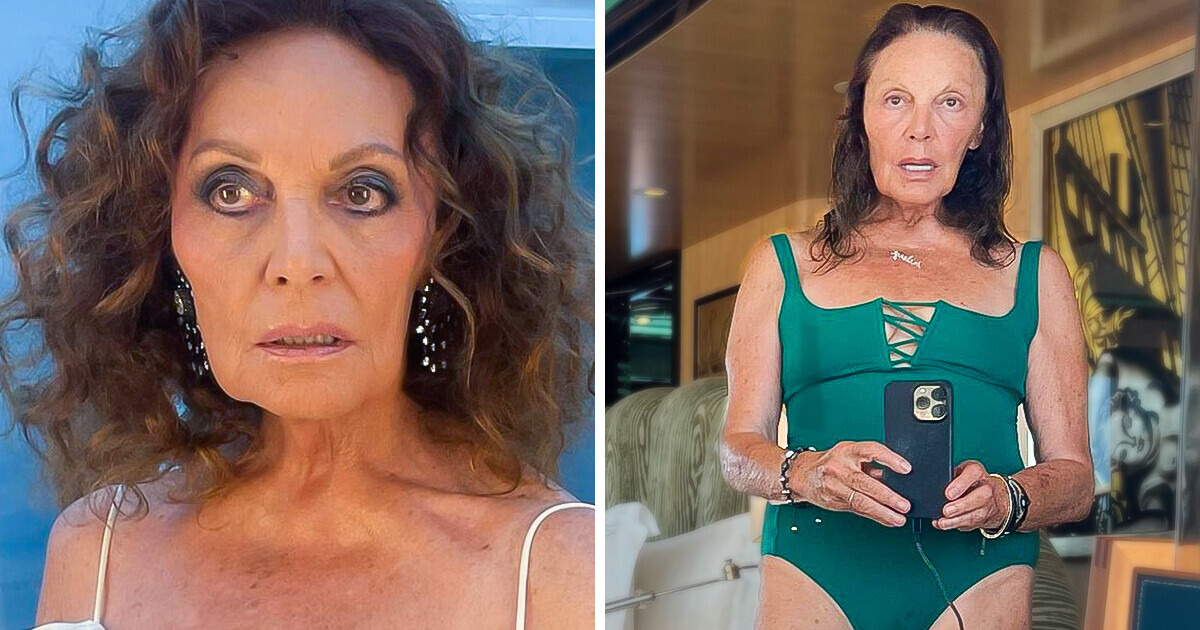 Almost every woman, at least once in her life, has owned or tried on a wrap dress, and we have Diane von Furstenberg to thank for this flattering attire. The legendary designer has helped shape the modern woman's style, and at 76 years old she has reached the epitome of female energy. Some of her methods to feeling youthful may surprise you, but, from what we can tell, they're highly effective.
She's all about accepting her imperfections.
After working in the fashion industry for decades and seeing some of the most beautiful women in the world, Diane hasn't lost her confidence. She explains it by stating that no one is actually perfect, and we owe it to ourselves to be our authentic selves.
According to her: "You own your vulnerability — it becomes your strength. And so it is really about being in charge of yourself and making a commitment to yourself to be the best you can be."
She puts nutrition first.
Furstenberg knows that you can't look the way she does at her age without paying close attention to the food you eat. She's a firm believer that nutrition affects everything about our bodies: "You are what you eat… Eat fruit in the morning, eat lots of vegetables, avoid wheat, avoid sugar. That doesn't mean you have to be perfect, but just enjoy being healthy."
She finds strength in taking selfies.
One of the peculiar ways Diane keeps herself feeling youthful and good about herself is quality time in front of a mirror, and, as a result, an occasional selfie. She said: "I have a tendency to think that, at least in my case, when I look at myself in the mirror, I find my strength there."
She once posted a swimsuit selfie captioned: "Selfie at 75 ? Trying to own it and 2 hours of daily swimming helps!" Clearly, she's keeping her body in good shape.
She enjoys a low-impact workout.
And speaking of keeping in shape, the famous designer realizes that her age can be limiting, so she sticks to light workouts, but always keeps her body moving. Her favorite activities include meditating before starting her day, doing yoga, and going on long walks daily.
She's truly in the prime of her life.
In a recent interview, Diane opened up about aging. She said that even though she's 76, she "really should be 300," because of all her life experiences: "In that life, in that short life, even though I am 76, I have piled up so much that I certainly could not feel any younger." And we think that's a very nice way of looking at getting older.
And if you're looking for a less restrictive tips for staying in great shape after turning 70, another famous designer has got your back. Vera Wang is much more lenient with her nutrition and has even more useful advice up her sleeve.
Bright Side/People/At 76, Diane von Furstenberg "Couldn't Feel Any Younger" and Still Maintains a "Selfie" Body