Highlights Home Depot reports biggest revenue miss in over 20 years. Lowered sales forecast and operating margin rate due to market chal...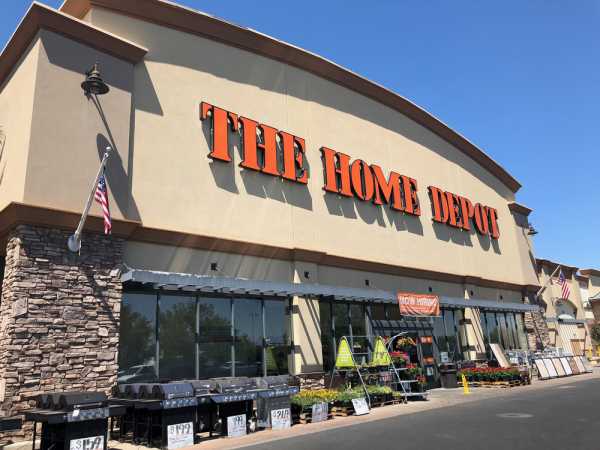 Highlights
Home Depot reports biggest revenue miss in over 20 years.
Lowered sales forecast and operating margin rate due to market challenges.
CFO anticipates moderation and highlights shifting consumer behavior.
Overview
Home Depot, a home improvement retailer, reported its biggest revenue miss in more than 20 years and lowered its forecast for the year. The company attributed this decline to consumers delaying big projects and purchasing fewer big-ticket items like patio sets and grills. Additionally, cold weather and falling lumber prices negatively impacted sales in the fiscal first quarter. Home Depot's last quarterly miss of this magnitude occurred in November 2002.
Daily Home Depot,Inc.
Home Depot Lowers Sales Forecast, Operating Margin Rate
As a result of these challenges, Home Depot revised its sales and comparable sales expectations for the fiscal year. It now anticipates a decline between 2% and 5%, whereas it previously predicted flat sales for the period. The company also expects its operating margin rate to be lower, ranging from 14% to 14.3% compared to the previously expected 14.5%. This adjustment accounts for a $1 billion investment in employee wages. The news of the revenue miss caused Home Depot shares to fall.
CFO: Home Depot Anticipated Moderation, Faces Challenges
Richard McPhail, Chief Financial Officer of Home Depot, stated that the company had anticipated 2023 to be a year of moderation following the strong demand for home improvement during the pandemic. However, rising mortgage rates and a shift toward spending on services have compounded the situation. McPhail noted that homeowners are financially healthy but are temporarily shifting from larger projects to smaller ones, as indicated by feedback from professional customers.
First Quarter Earnings Beat, Revenue Falls Short
In the first quarter, Home Depot reported earnings per share of $3.82, slightly exceeding the expected $3.80. However, revenue came in at $37.26 billion, falling short of the anticipated $38.28 billion. Net income for the fiscal first quarter was $3.87 billion, or $3.82 per share, compared to $4.23 billion, or $4.09 per share, in the previous year's quarter.
Home Depot Misses Revenue Expectations for Second Consecutive Quarter
This revenue miss marked the second consecutive quarter where Home Depot failed to meet Wall Street's revenue expectations. The decline in comparable sales was 4.5% for the first quarter, with a 4.6% drop in the U.S. Lumber deflation accounted for over two percentage points of the decrease, according to McPhail.
Uncertain Outlook for Home Improvement Industry in Spring
Spring is a significant season for the home improvement industry, typically characterized by increased sales to do-it-yourself customers and professionals taking on projects in favorable weather. However, Home Depot and its competitors face an uncertain outlook due to rising interest rates, which could dampen homebuyer demand and cool home values. Additionally, household budgets now allocate more funds to groceries and essentials. With the pandemic receding, Americans are considering spending on travel, dining out, and other experiences rather than solely on home improvement.
Weather Conditions Affect Home Depot's Spring Sales
Weather conditions also impacted Home Depot's sales this spring, with colder and wetter conditions in California and the western U.S. contributing to lower-than-expected quarterly results, as mentioned by McPhail. However, Home Depot benefits from the low housing supply and aging housing stock in the U.S., which continue to drive demand for home improvement.
Home Depot Stock Price Declines Amid Revenue Miss
As of Monday's closing, Home Depot's stock price was $288.54, a 17% decrease from its 52-week high of $347.25. Year-to-date, the company's stock has declined by approximately 9%, lagging behind the 8% gain of the S&P 500 index and the 1% gain of the retail-focused XRT.