Tyson Fury is a confident man. Given the apparent difficulties in arranging top-level bouts for Fury which have for so long scuppered so...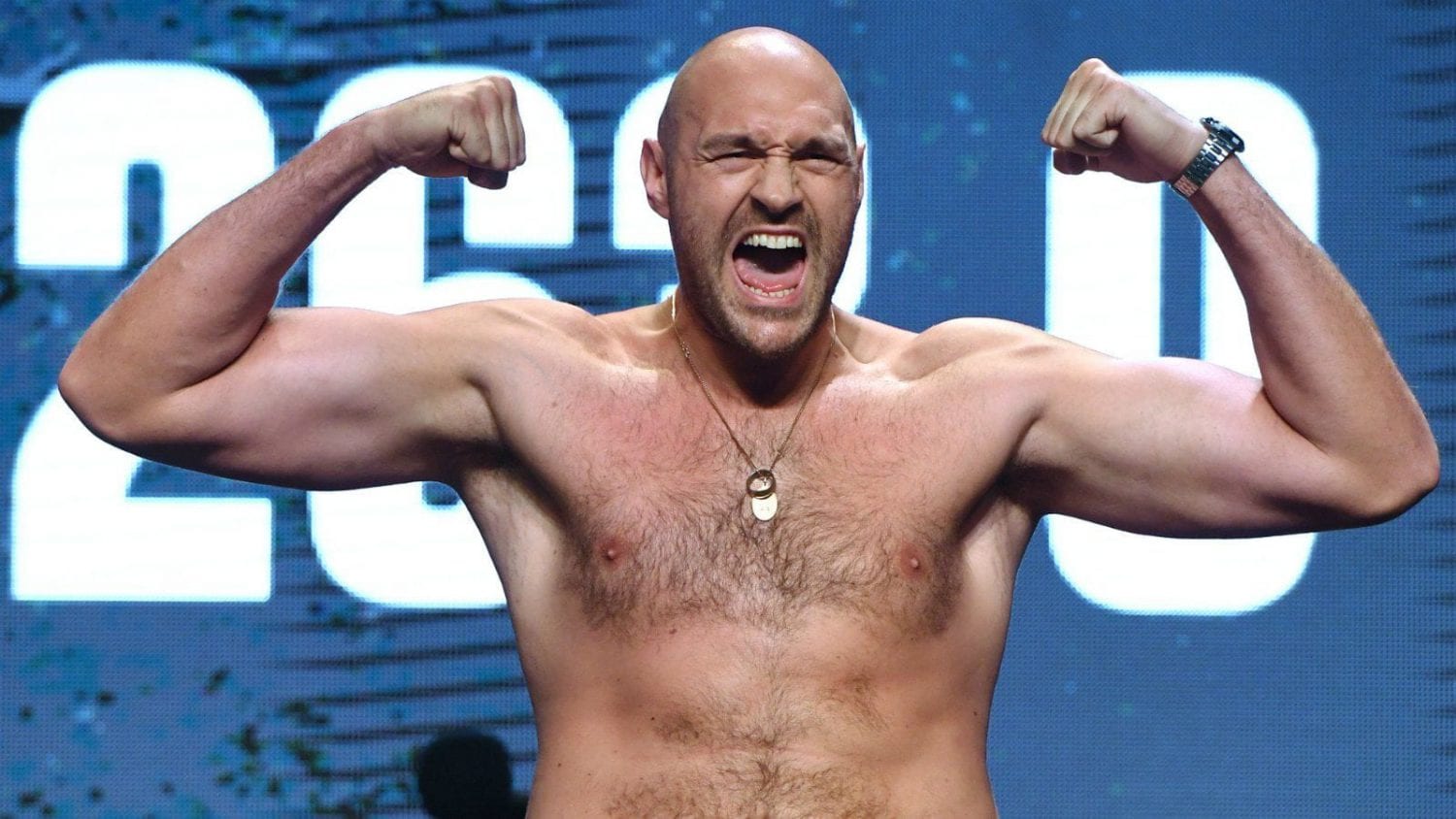 Tyson Fury is a confident man.
Given the apparent difficulties in arranging top-level bouts for Fury which have for so long scuppered some of the biggest contests available in professional boxing, we might just have to make do with 'The Gypsy King' explaining in detail what he thinks would happen if he were to tangle with fighters considered to be among the biggest possible challenges to the unbeaten WBC heavyweight champion.
For years, a Fury vs. Anthony Joshua was heavyweight boxing's golden goose but this potential fight came crashing down (or at least the magnitude of it was diminished) when 'AJ' was defeated by both Andy Ruiz and Oleksandr Usyk — the Ukrainian who now holds the majority of the recognised major titles in the heavyweight fold.
But while the discussions for a Fury-Usyk fight also crumbled, that hasn't stopped the Englishman from giving a glimpse at what he says would have happened if they shared the ring.
"I'd batter him into submission," Fury said this past weekend. "Quite quickly as well. I don't think that fight goes six rounds, no way. Everyone is overestimating this guy because of how he out-boxed a conventional fighter in Anthony Joshua, but Joshua isn't what he once was. He has slid a long way in my opinion. And I'm not Joshua. I'm not some big, stiff guy who won't let his hands go. I'd annihilate Usyk."
Fury has also positioned himself for a fight with former UFC champion Francis Ngannou; another fighter who he says would be dispatched early.
"Obviously I know I can beat Francis," Fury explained. "As soon as I land one good, clean punch on him it's over. The UFC, it's totally different to boxing. Different technique as well and they don't punch like the heavyweight champion of the world punches."
Despite that, Fury made clear that he respects Ngannou's power and that he would have to keep on his toes if he was to take on MMA's hardest-hitting heavyweight.
"It's an exciting match up and there's definitely a realistic chance of myself and Francis fighting inside a boxing ring," he said.  "I know he's interested, I know there's a lot of conversations going on and I'm very optimistic that fight will happen this year. But listen, Francis is a very big man. Very powerful man and in heavyweight boxing, you're only one punch away from disaster.
"So I'd have to be on my A game and I would have to take him very seriously."
comments