6:13 AM UTC LOS ANGELES — The Dodgers' bullpen was asked to cover eight innings on Monday, and manager Dave Roberts said pregame that ...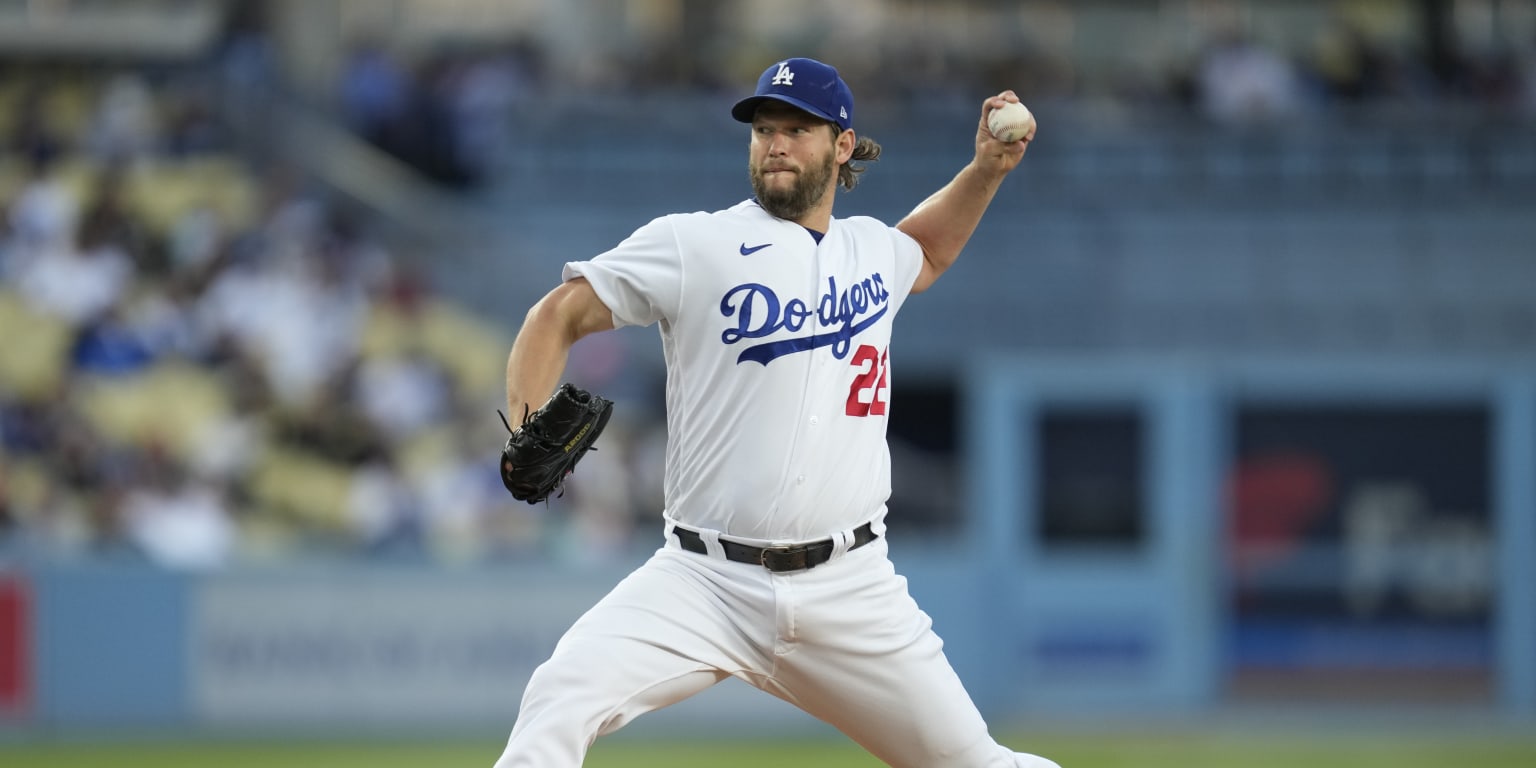 LOS ANGELES — The Dodgers' bullpen was asked to cover eight innings on Monday, and manager Dave Roberts said pregame that they were going to need a lengthy performance from Clayton Kershaw on Tuesday.
Kershaw was the perfect guy to have on the mound if you're the Dodgers. For more than a decade, whenever they have needed Kershaw to step up, the likely first-ballot Hall of Famer usually delivers.
But in a rare occurrence, Kershaw wasn't able to come through this time, as the left-hander allowed two runs over just four innings in a 5-1 loss to the Twins at Dodger Stadium.
With the loss, the Dodgers' season-high six-game winning streak came to an end. It also marked the first time Kershaw picked up a loss at Dodger Stadium since June 16, 2021, against the Phillies.
"I just felt that he was more agitated, not in rhythm and you can see his frustration even with that," said Roberts. "I think there's an intensity with him every time he takes the mound. But I think that agitation isn't kind of typical for him."
The last few days have been challenging for Kershaw, who lost his mother over the weekend. Given that it's a private matter, Kershaw didn't want to get into many details. After his postgame scrum came to an end, Kershaw did, however, take a moment to thank everyone who reached out over the last few days. 
"It's been humbling to see how many people have reached out, and [I'm] thankful for that," Kershaw said. "She was a great lady. Just thank you to everybody that's reached out. It's really nice."
Despite his mother's death, Kershaw was committed to making his start and he already said he's going to make his next scheduled start on Sunday in St. Louis. But it didn't take long to see that Kershaw didn't have his usual elite command, particularly with the four-seam fastball. Kershaw got 12 swings and misses on his slider, but he only got two whiffs on the four-seamer and the Twins put the ball in play six times against the heater.
"Just overall the stuff just wasn't as good as the other day in Milwaukee," Kershaw said. "Just from the beginning, wasn't coming out like it was last start. That happens sometimes. Just get ready to go from there." 
Donovan Solano started the game with a loud double off Kershaw, and he came around to score on a two-out RBI single from Kyle Farmer. Both hits came against Kershaw's four-seamer.
Kershaw didn't give up a run in the second or third innings, but his pitch count continued to rise. He didn't have a single clean inning and allowed two or more baserunners in three of his four innings.
In the fourth, Kershaw's tempo also seemed off. He walked Michael A. Taylor to start the inning and was later called for a balk after three unsuccessful pickoffs. Later in the inning, Kershaw was called for a pitch timer violation, his first of the season. The Twins were able to capitalize on some of his mistakes, scoring a second run off Kershaw.
Mookie Betts, however, limited the damage by starting a key 4-6-3 double play to help Kershaw get out of the inning. But at 90 pitches and his stuff not as crisp, the Dodgers decided to end Kershaw's outing. At four innings, it was his shortest start of the season. That forced Justin Bruihl and Shelby Miller to shoulder the workload, each tossing two innings.
"Not a great night, pitch-count wise," Kershaw said. "Especially with the extra-inning game last night. Definitely wanted to get deeper in the game."