Prince Harry and Meghan Markle were involved in a "near catastrophic" car chase last night in New York City after the couple attended an...
Prince Harry and Meghan Markle were involved in a "near catastrophic" car chase last night in New York City after the couple attended an awards ceremony, their spokesperson has announced.
The couple had been photographed leaving the Ziegfeld Theatre in midtown Manhattan on Tuesday evening with Meghan's mother, Doria Ragland.
"This relentless pursuit, lasting over two hours, resulted in multiple near collisions involving other drivers on the road, pedestrians and two NYPD officers," the spokesperson said, per Sky News.
It is believed that the couple were being pursued by photographers who were actively capturing images of the couple during the incident.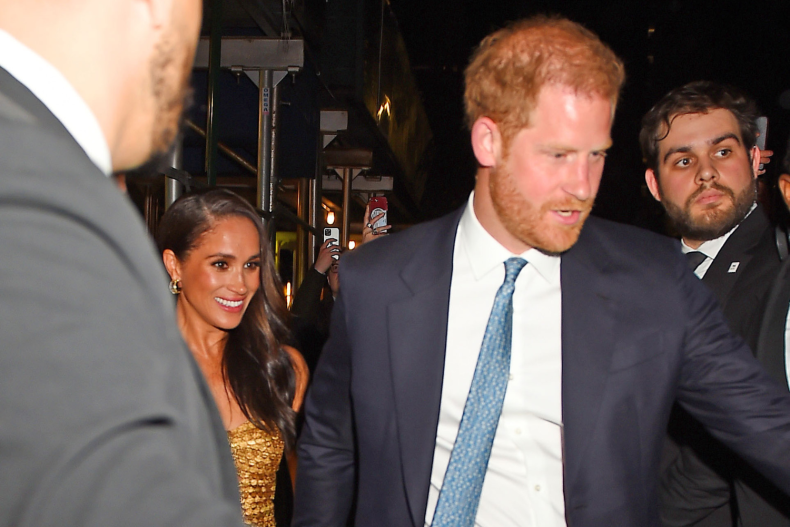 "While being a public figure comes with a level of interest from the public, it should never come at the cost of anyone's safety," the couple's spokesperson told the BBC. "Dissemination of these images, given the ways in which they were obtained, encourages a highly intrusive practice that is dangerous to all in involved."
The incident has disturbing parallels with the fate of the prince's mother, Princess Diana, who died as a result of injuries sustained in a high-speed car chase in Paris in 1997.
The princess' car was being followed at the time of her accident by photographers who continued to take pictures after its collision with a structural pillar in a road tunnel.
Harry and Meghan employ a private security team after the prince's British tax-payer funded bodyguards were withdrawn after the couple stepped down as working royals in 2020.
The prince is currently involved in a legal dispute with the U.K. government to have the decision to withdraw his security reconsidered. He has offered to pay for police protection when he visits his home country.
The couple were visiting NYC for the Women of Vision awards ceremony where Meghan was being honored for her "global advocacy to empower and advocate on behalf of women and girls."
They reside in Montecito, California, with their two children, Prince Archie 4, and Princess Lilibet, 1.
Both the duke and duchess are believed to have been unharmed in the chase.
When contacted by Newsweek, the New York City Police Department could not immediately confirm or deny that the incident had taken place.
James Crawford-Smith is Newsweek's royal reporter, based in London. You can find him on Twitter at @jrcrawfordsmith and read his stories on Newsweek's The Royals Facebook page.
Do you have a question about King Charles III, William and Kate, Meghan and Harry, or their family that you would like our experienced royal correspondents to answer? Email royals@newsweek.com. We'd love to hear from you.