The world's first privately-owned space station, dubbed "Haven 1," is expected to launch in the back half of 2025. (Image via Vast) Vast...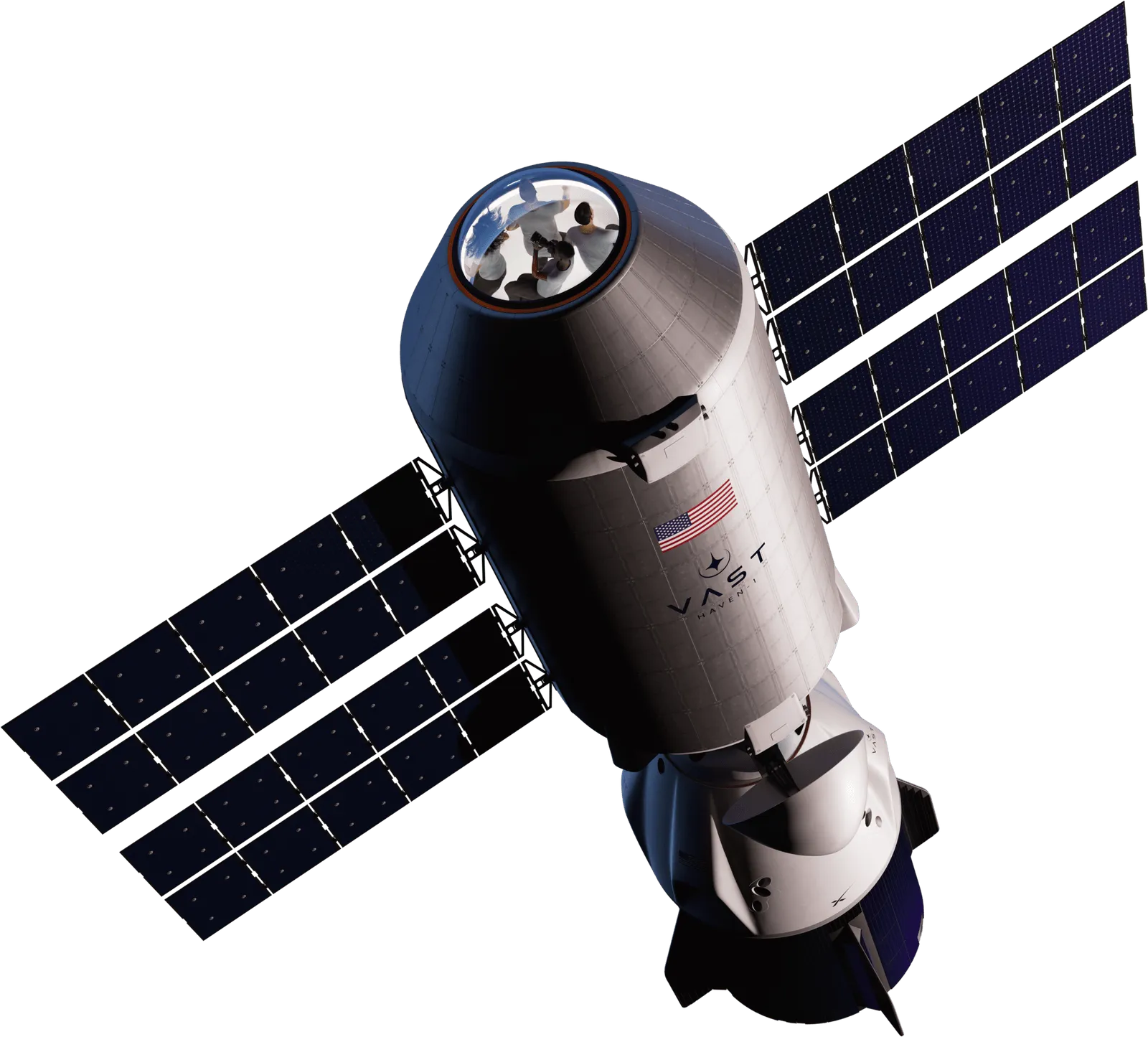 Vast, a startup aerospace company based in California, is currently building the world's first private space station. The company hopes to launch the station into orbit within the next two to three years with the help of SpaceX.
Commercial space travel and research are coming, starting with what may be the world's first commercially owned space station. Haven 1, a space station built by startup Vast (aka Vast Space), is expected to launch in late 2025.
Vast announced the plan this week, stating that Haven 1 is the first step in constructing a large, livable space station that is currently in development. That said, Haven 1 will operate first as a small space station itself and will be able to crew up to four people at a time.
Vast hopes to launch Haven 1 into orbit "no earlier than August 2025" via a SpaceX Falcon 9 rocket. Once Haven 1 is securely in orbit, Vast will then launch its first four-person crew on a SpaceX Dragon spacecraft to dock with Haven 1 and live on the tiny station for 30 days. 
The project is currently funded solely by Vast's CEO, Jed McCaleb. McCaleb is a billionaire who made his fortune in the cryptocurrency space. Currently, he has paid US$300 million to fund the initial pieces of the project. Haven 1's forecasted cost is currently unknown.
Vast is planning to launch more modules into orbit after Haven 1 is in orbit with the hope to connect them all into a larger space station capable of housing larger crews. The larger station is planned to be 100 meters long and create artificial gravity via spinning. Haven 1 will host primary tests of this artificial gravity system. 
Haven 1 marks the first space station project to be funded by private individuals and companies. It would use commercial rockets to launch a commercially-built space station into orbit. However, Vast has applied for funding from the National Aeronautics and Space Administration (NASA), which is in turn funded by the United States government. As such, funding from NASA would technically be public funds. 
If you are brave enough to man the first commercial space station, you can apply for a spot on Vast's first space crew here.
Buy a Fisher Space Pen at Amazon. 
Related Articles
Sam Medley – Senior Tech Writer – 1254 articles published on Notebookcheck since 2016
I've been a computer geek my entire life. After graduating college with a degree in Mathematics, I worked in finance and banking a few years before taking a job as a database administrator. I started working with Notebookcheck in October of 2016 and have enjoyed writing news and reviews. I've also written for other outlets including UltrabookReview and GeeksWorldWide, focusing on consumer guidance and video gaming. My areas of interest include the business side of technology, retro gaming, Linux, and innovative gadgets. When I'm not writing on electronics or tinkering with a device, I'm either outside with my family, enjoying a decade-old video game, or playing drums or piano.
Sam Medley, 2023-05-11 (Update: 2023-05-11)